So, I had planned to finish
Strangers in Death by J.D. Robb
and post the review today. Instead after I moved my daughters furniture and toys around in her room and had pieces of her plastic Barbie house fall off in my hands... I got to thinking if it was possible for me to use something else as the Barbie house. Something made of wood. With this thought in mind my web searching started. I love Pinterest. I found all kinds of Homemade Barbie houses, and before I knew it the kids were off to bed and I was still finding ideas for a Barbie house. Different furniture ideas, wall designs, flooring.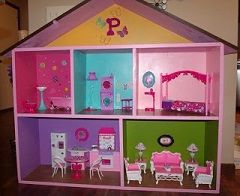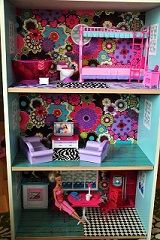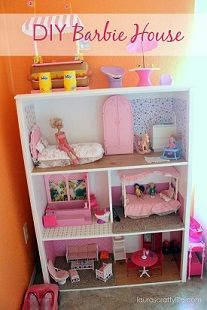 These are just some of the examples that I've come across. I've already seen a bookcase and a dresser that would probably work. I'm super excited about this, because with just a little work Bella (my daughter) will have a higher quality house to play with.
So, my book got pushed to the side.. lol. I know this is slightly off topic (for a book blog) but it's why my book got pushed to the side, so I figured it was alright.