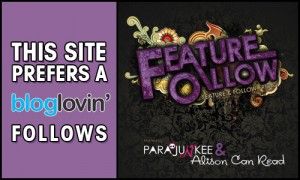 The Feature & Follow is hosted by TWO hosts,
Parajunkee of Parajunkee's View
and
Alison of Alison Can Read
. Each host will have their own Feature Blog and this way it'll allow us to show off more new blogs!

This Week's Action is:
Book Selfie! Take a pic with your current read.
This is me and my nook, I'm reading Strangers in Death by J.D. Robb
If you could only have ONE – one book – for the rest of your life. Don't cheat…what would it be?