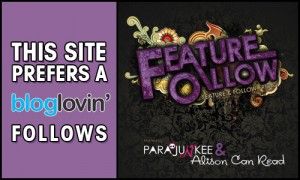 The Feature & Follow is hosted by TWO hosts,
Parajunkee of Parajunkee's View
and
Alison of Alison Can Read
. Each host will have their own Feature Blog and this way it'll allow us to show off more new blogs!

This Week's Question is:
Bookshelf Tour. Give us a tour of your bookshelf.
I honestly almost forgot to do this.. I've been dealing with really bad sinus' all week and haven't felt up to doing much of anything. Today while my daughter was a school my twin sister took our nephew (who I normally watch during the day) so that I could sleep, I was so exhausted. You must pardon the mess that is my desk.. lol.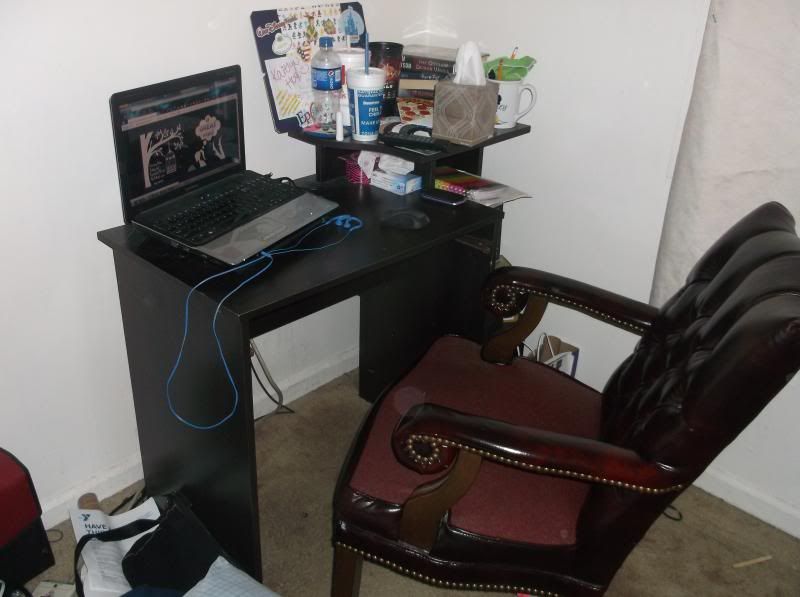 I tend to read a lot sitting at my desk, simply because my desk chair is really comfortable and I can listen to music on my laptop while reading.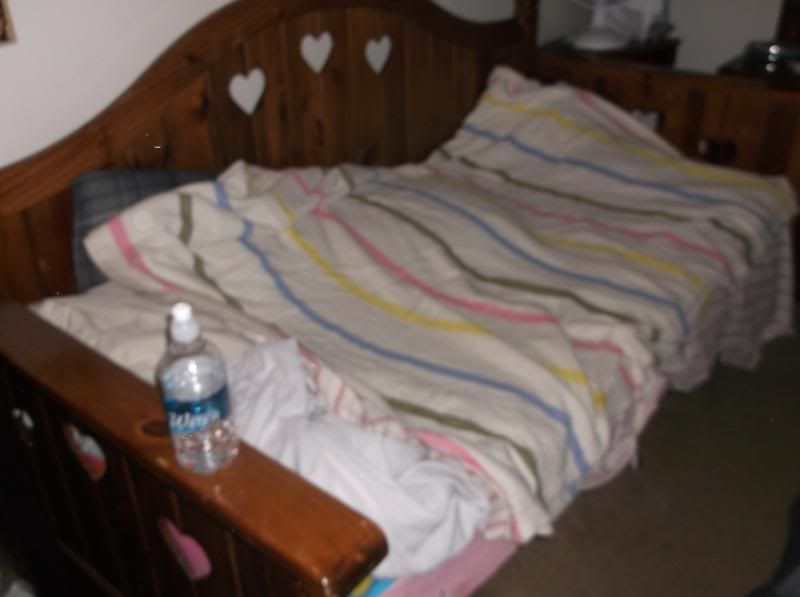 Another spot I like to read in is my bed. (sorry for the blurry pic)
Next Week:
What book (or TV show or movie) have you not read that seemingly everyone else has?